Festo's Bionic Learning Network has been creating robots based off of nature's biological secrets for years now, but their SmartBird is a step ahead of the game. Modeled after a seagull, the SmartBird uses a single drive system for flight – but that simple system is enough for the robot to take off, maneuver, and land autonomously.
Using Zigbee radio communication, the SmartBird continuously passes information on its flight to an off-board computer that tracks, and improves, its movements.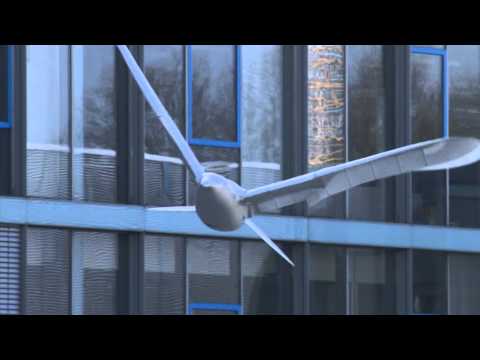 What makes the artificial seagull 'smart' is the controlled way in which its wings are pivoted as they flap. This allows the SmartBird to get an upstroke and downstroke almost identical to its organic inspiration using little power.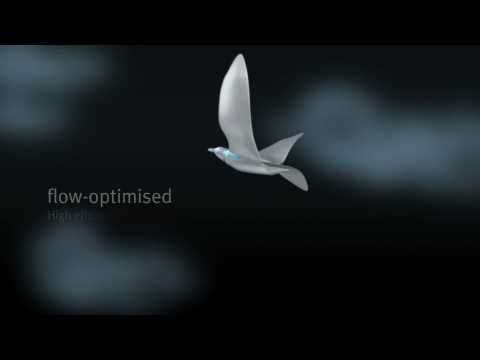 The whole bot uses just 23 watts. The torsion applied to its wings also lets the bird steer, a feat which is monitored (and can be controlled) by external computers that communicate with the robotic gull via Zigbee radio.
That means that not only did Festo engineers learn from nature to create the SmartBird, they can learn from the way SmartBird flies to create the next generation of robotic aircraft
Via Singularity Hub