Everyone remembers their toys from childhood, or at least some of them. There were dolls and cars and, of course, the cubes with letters and numbers on them.
The latter would be stacked over each other, arranged in a manner that would form a word or answer a mathematical calculation. Now, this, and much more, is possible with digital, cookie-sized computers, which are responsive to motion and each other.
There are many applications that Siftables can be used for. One example is "scrabble". A set of Siftables will hold a letter each, which can be rearranged to form a word. When a correct word is formed, the Siftables respond by producing a sound. If no word was formed for more than 30 seconds, then the letters change and shuffle.
Another example of a useful application that the Siftables can be used for is solving mathematical problems. Siftables put next to each other forming a simple mathematical calculation would give the right answer. Many other applications are available with the help of the little, thinking computers.
MIT Media Lab: Siftables 
As the children of the new generation are drawn into the digital world of technology, this is an effective way of making scrabble games and math more interesting and engaging.
TedTalks: David Merrill, Siftables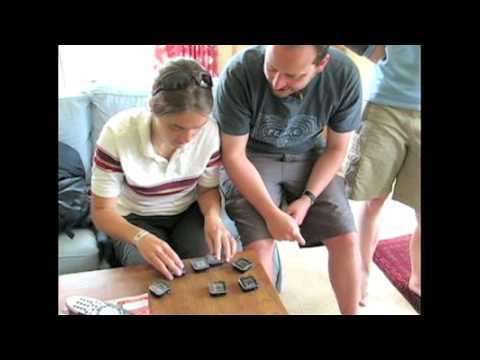 Sources: http://siftables.com/